If you are looking for quality Karndean flooring in Poole, come to
Peter Newman Flooring
, today! We are authorised Karndean Gold suppliers and installers. Because of this, we guarantee that you will receive some of the best Karndean flooring Bournemouth and Poole have to offer! Karndean is a family-owned UK-based business that has grown since the 70's to become an international leader in floor design, specialising in the manufacture of stylish, practical luxury vinyl flooring in a wide range of colours, textures and sizes.
Karndean is a family-owned UK based business that has grown since the 70's and since become an international leader in flooring design. Karndean flooring consists of stylish, practical and luxury vinyl flooring, varying in a wide range of colours, textures and sizes. Because of this, you can be sure to find the perfect option for your home. Whilst replicating the beauty of natural flooring, Karndean flooring is also made from exceptionally durable vinyl. With no practical drawbacks, Karndean flooring is one of the best alternatives to any property! Here at Peter Newman Flooring, we offer a comprehensive no obligation design, measuring and quotation
service
We also provide a fully guaranteed installation service which includes professional fittings by our own fully qualified team. All of our Karndean installations come with a 35-year transferable purchase guarantee, something that cannot be offered by non-approved or online re-sellers. We also have a 12-month installation guarantee available which helps to ensure you receive quality products and fittings.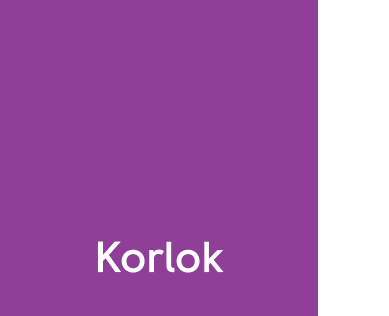 Korlok
Korlok features 12 beautifully authentic wood designs that are inspired by European and North American Woods. The collection consists of a vast range of quality wood finishes including our Danish inspired Baltic Washed Oak, characterful Smoked Butternut and Scandinavian-styled Texas White Ash.

Rigid core is the latest click locking floating floor, which is an ideal alternative to laminate and engineered hardwood flooring. This is because if offers the same benefits of real wood designs but also features the durability and waterproof qualities of luxury vinyl.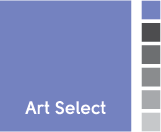 Art Select
Full of charm and character, the Art Select collection includes wood plank, wood parquet and Stone tile designs. This is Karndean's top range and consists of some of the most intricate styles and realistic embosses.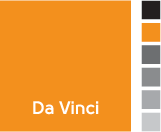 Da Vinci
Traditional, with a modern twist. The Da Vinci collection offers 12"x12" stone effect tiles, 16"x16" limestone and ceramic look tiles and 36"x3" wood look planks with distinctive beveled edges. Additional strips and borders can also give these designs a unique and personal finish.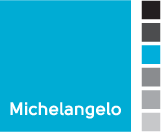 Michelangelo
From the 12"x12" pebble and mosaic tiles to the 16"x16" metallic tiles, the Michelangelo collection consists of unique and iconic designs with rich realistic features. Want to make it more your own? Add design strips and borders to these quality flooring styles to bring a more unique finish to your property.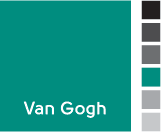 Van Gogh
The Van Gogh collection is both warm and inviting and offers all the benefits of wood whilst providing built-in practicalities as well. Available in large 48"x7" plank sizes, the Van Gogh designs come in a range of rustic, classic and contemporary looks.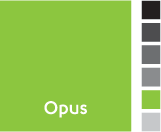 Opus
Fresh and contemporary, the Opus collection offers wood planks in sizes 36"x4", 36"x6" and 48"x9". If you are looking for larger scale products, we also provide 18"x18" and 18"x24" tiles in the Opus collection. Metallic looks are also available and if you wish to personalise your floor layout, we recommend adding design strips as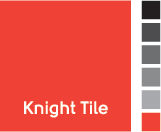 Knight Tile
Karndean's widest and most affordable range is the Knight Tile collection. Offering a fabulous choice of wood and stone finishes, these products come with realistic detail and soft, brushed textures. Choose from the 36"x4" and 36"x6" wood look planks or the 12"x12" and 18"x12" tiles. Limewood and white painted effects, realistic slates and more, the Knight Tile collection has it all. Add strips and borders if you wish to give it a personal twist!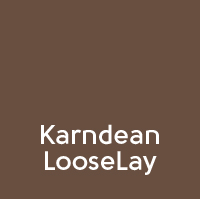 Loose Lay
Karndean's easy to fit, quick to install range. With its innovative K-Wave friction grip, Loose Lay can be installed over almost any existing hard floor.

Perfect for permanent or temporary use, for rooms where you require access to underfloor services, or even if you want to reduce sound passing to rooms below. The Loose Lay collection comes with everything you need and is also 100% recyclable too!
Contact Peter Newman Flooring
If you are interested in our products, talk to our experts to get your quality Karndean flooring in Poole today! Our team will be happy to help with any of your queries or flooring requirements so
contact
on 01202 672222 or simply fill out our contact form online.