Underfloor heating is an effective alternative heating system for your home or business and it's becoming increasingly popular as it allows you to warm your floor or act as a primary heating source, replacing the need for traditional radiator systems entirely.
Types of Underfloor Heating
Underfloor heating can be installed underneath your floor in one room or your whole property. If you're looking to get an underfloor heating system installed, then there are two different systems available; electric underfloor heating and wet underfloor heating. Which system you get installed would depend on your property type and how you want to use your underfloor heating system.
How do Underfloor Heating Systems Work?
Underfloor heating systems work by generating heat underneath your floor and distributing the heat upwards, ensuring that the whole room is heated throughout. With electric underfloor heating systems, a series of cables will run underneath your floorboards, heating up when powered by a source of energy and will push the heat upwards.
Wet underfloor heating systems distribute heat the same way as electric, however, a series of pipes that are connected to a boiler will run underneath your floor. The boiler will send hot water through the pipes, resulting in heat being distributed to the room above.
Electric Underfloor Heating Systems at Peter Newman Flooring
Here at Peter Newman Flooring, we specialise in installing electric underfloor heating for Dorset and surrounding areas; we carry out the full installation service including wiring performed by our qualified electricians. Our electric underfloor heating systems are a complete solution that are suitable for new builds, renovations, bathrooms, extensions and many existing properties.
When our team of experts install an electric underfloor heating system within a property, we want to ensure that your electric underfloor heating system is highly efficient, therefore, we minimise downward heat loss. This is accomplished by installing the electric underfloor heating system over an insulation board laid on top of concrete or timber to reduce the loss of heat underneath. To prepare the insulation board for the electric underfloor heating mat, it is coated with a flexible self-levelling compound to encapsulate the electric mat or cables. The cables are laid in loops over the board to distribute heat evenly into the room. Upon completion of installing your electric underfloor heating system, we will lay your chosen floor finish on top.
What's great about the electric underfloor heating systems at Peter Newman Flooring is that our systems offer a low-profile installation; this means that the level of your floor height won't be noticeably raised from the installation of our electric underfloor heating systems. Our systems are generally 150W/m2 but can be changed to accommodate individual requirements.
Benefits of Underfloor Heating
Underfloor heating systems are increasing in popularity as they distribute radiant heating around a room evenly. Additionally, underfloor heating systems can:
Be controlled by a thermostat, giving you the freedom to easily adjust the temperature accordingly.
Produce heating that doesn't have any hot or cold spots, unlike traditional radiator systems.
Be the sole source of heating for your home, therefore, more space will be available as you can remove bulky radiators.
Improve the hygiene of your home as they don't trap dust and bacteria like radiators can.
Be safer in an environment that has children or pets as your floor is not hot to the touch.
Reduce your energy bills.
Produce a comfortable and cosy environment to live in, especially if you have a cold floor covering as the warm floor produced by underfloor heating will be nice underfoot.
Underfloor heating is a perfect addition to any home or commercial space as it gives you superior control over your heating system, in addition to many other benefits. Here at Peter Newman Flooring, we are experts when it comes to supplying and installing electric underfloor heating systems. Peter Newman Flooring is an excellent choice to get an electric underfloor heating system because we can install your underfloor heating system, in addition to laying the perfect floor finish afterwards, meaning you only need to use one company for the entirety of your project.
Peter Newman Flooring is happy to provide you with a free no-obligation quote for your underfloor heating project, in addition to offering free, impartial advice as to what best suits your needs. Get in touch with us today to begin your journey towards an efficient heating environment.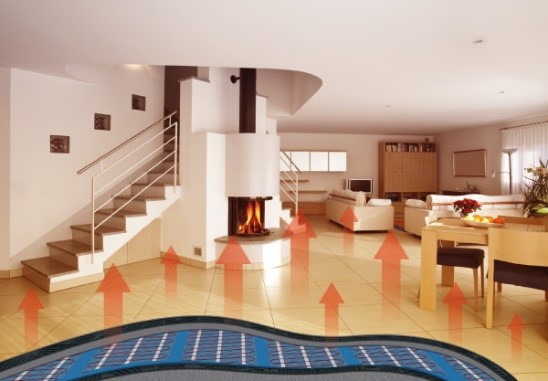 There are 3 different types of suitable system for Tiled floors:
Loose cable systems
Heating Mats (100w, 150w & 200w)
Inscreed systems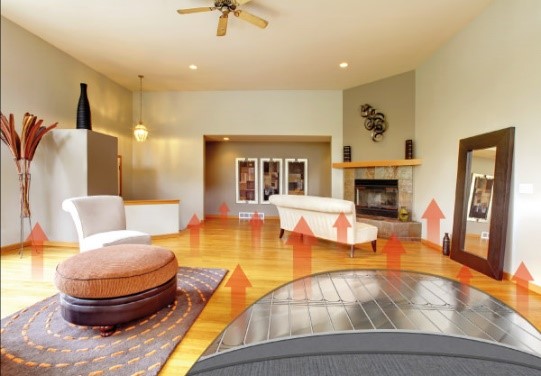 There are 4 different types of suitable system for Wooden floors:
Foil heating mat systems
Heating Mats (100w, 150w)
Inscreed systems
Loose cable systems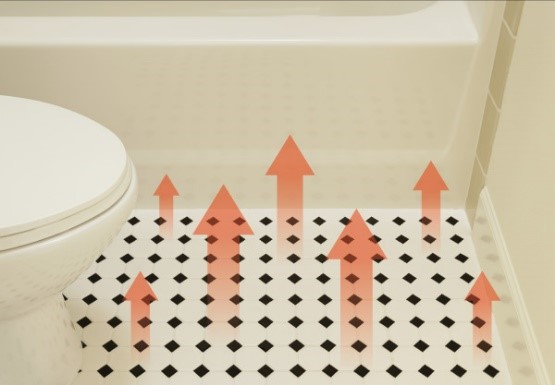 There are 4 different types of suitable system for Vinyl floors:
Foil heating mat systems (used with Heatpack)
Heating Mats (100w, 150w)
Inscreed systems
Loose cable systems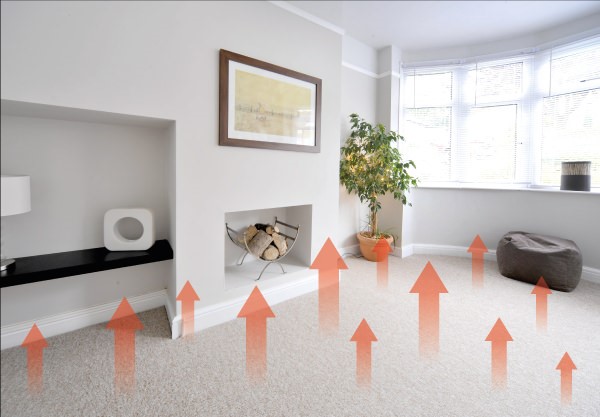 There are 4 different types of suitable system for Carpet floors:
Foil heating mat systems (used with Heatpack)
Heating Mats (150w)
Inscreed systems
Loose cable systems